Pick Your Passion
With products to match any lifestyle, we can help you turn your passion into a thriving business. Just follow our proven plan, and a better future is ahead. We look forward to achieving great things together!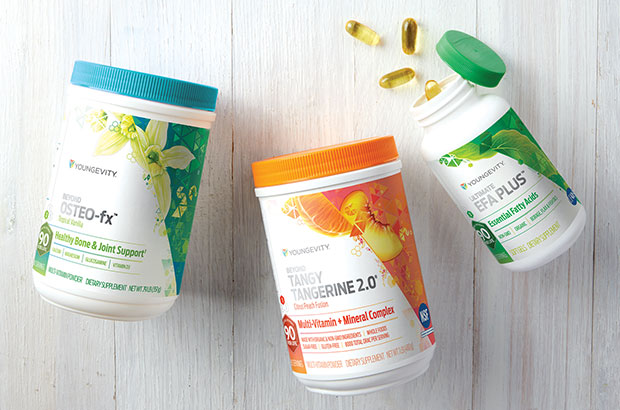 Become Your Own Business
Youngevity's life-changing products span several top retail categories, which means you can create your own path to living better:
Health & Nutrition: With 90 essential nutrients at the forefront, our products help you boost your immune system, shed unwanted pounds, optimize energy levels, and more.
Food & Beverage: With products like our certified organic coffee, nutritious shakes, and delicious spices, we offer a wide variety of tastes to please any palette.
Services: Get invaluable peace of mind for your home and business: Identity protection, travel and entertainment deals, road assistance, merchant processing, cloud services, and more.
Fashion: Our on-trend apparel, modern jewelry, and luxe handbags are the perfect complements to your incredible lifestyle. Designed for your every day, dedicated to your best self.
Essential Oils: People everywhere are increasingly turning to essential oils to improve their health and quality of life. Our oils help restore balance to environment and your physical and emotional and well-being.
Photo: It's never been easier to take pictures, and we make it easy to bring them into your life. Keep memories alive, capture every moment, and share it all with friends and family. It's a snap!
Spa & Beauty: Treat yourself to natural mineral makeup, spa, skin, and hair care products for a fresh, luminous glow.
Home & Family: From nutritional pet supplements to natural home and garden solutions, we make it that much easier to love where you live.
Compensation Plan
We offer one of the most generous compensation plans in the industry. The best part? You determine your own success. Plus, becoming a Distributor means you save 30% on every product (wholesale prices), AND receive a weekly bonus just by sharing our amazing products.